What's On
What's On
Why not join us...
10 Days of Prayer
Thursday 21st May 2020

-

Sunday 31st May 2020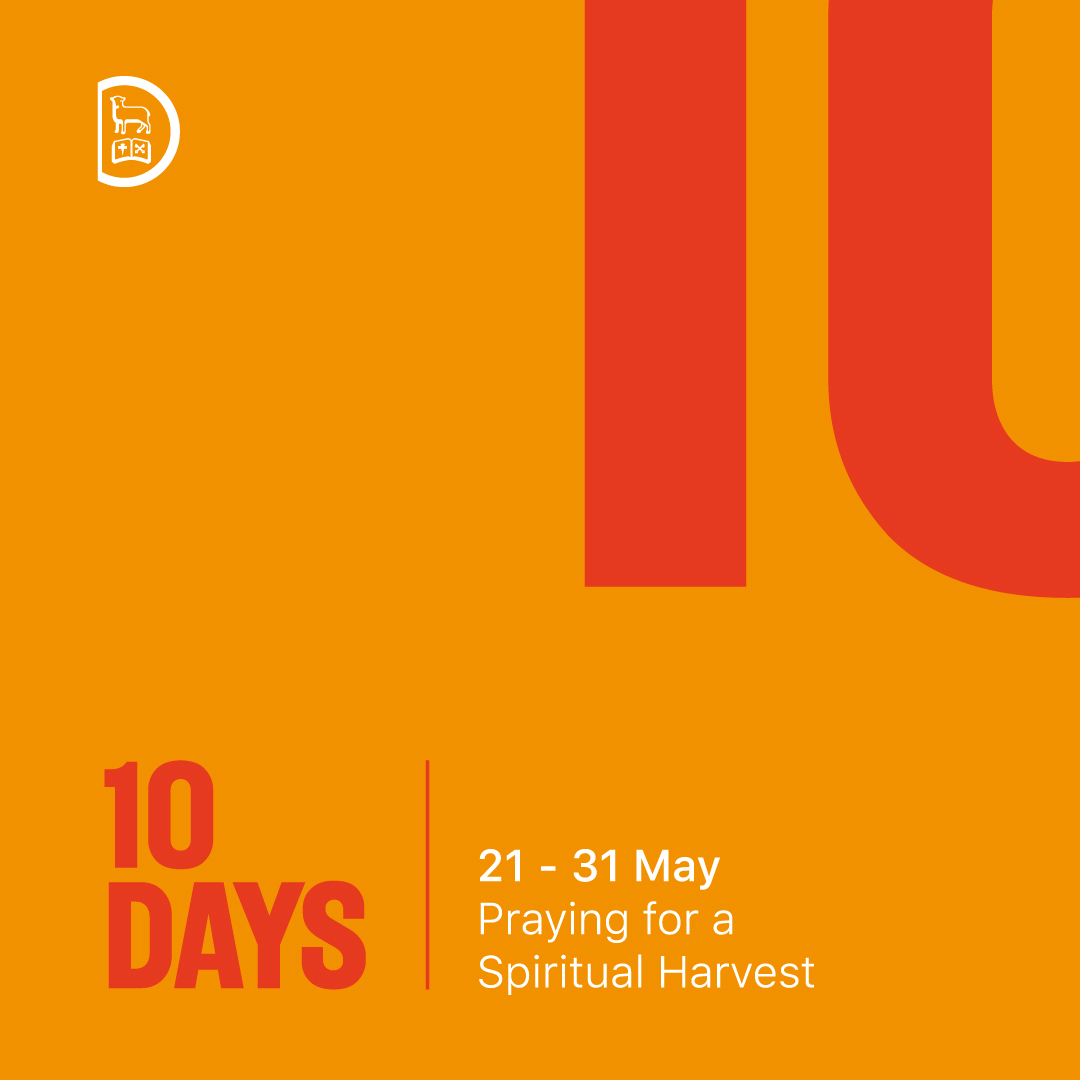 For the ten days from Ascension to Pentecost, Bishop David is calling the churches of Down and Dromore to a renewed focus on prayer for a spiritual harvest. Watch his video invitation here.
He invites us to personal prayer and to join with others around the diocese in using the resources that will be made available each day.
The 10 Days of Prayer initiative was introduced on St Patrick's Day but of course the original programme has had to be adapted to the new reality of lockdown and social distancing.
Each of the days following Ascension will have a different prayer focus and we will share a prayer and video message each day. Here's a taste of the events to come, all of them happening online with, where appropriate, accompanying printable resources.
Thursday 21st: Ascension Day Reflection with Rev. Noel Gordon

Friday 22nd: Prayer focus on young adults with Bishop David and Tim Burns

Saturday 23rd: Prayer focus on women with Hilary McClay

Sunday 24th: Worship Service Online, with special prayers from church leaders

Monday 25th: Prayer focus on worship, with Worship Rooms online and Bishop David

Tuesday 26th: Prayer focus on Select Vestries with Bishop David

Wednesday 27th: Prayer focus on youth and children, and a message from Bishop David

Thursday 28th: Prayer focus on a praying diocese with parish prayer meeting online and a message from Bishop David

Friday 29th: Prayer focus on civic leaders with Bishop David

Saturday 30th: Prayer focus on men with Bishop David

Sunday 31th: Bishop David will address the diocese on Pentecost Sunday when we pray 'Come Holy Spirit', in our online service.